collection areas
The focus of the Bauhaus-Archiv / Museum für Gestaltung collection is on the famous Bauhaus 'classics' and works from its artistic and teaching activities. In addition, the successor institutions such as the New Bauhaus in Chicago and the Ulmer Hochschule für Gestaltung (College of Design in Ulm) are also represented in the collection with examples of their works.
Numerous documents and a rich stock of photographs reflect the influence and life of the Bauhaus teachers and students, providing a comprehensive view of the Bauhaus and its development.
Please note:
The Bauhaus-Archiv / Museum für Gestaltung is currently being renovated and will receive a new museum building to accommodate a steadily rising number of visitors as well as our continuously growing collection. We regret that while construction work is in progress during the next few years, archive and reference library are closed to visitors. Our archive's holdings are not accessible at our interim location. Thank you for your understanding.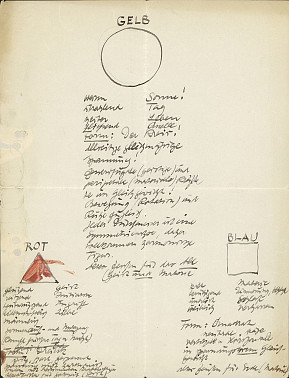 Walter Gropius's extensive private archive related to the history of the Bauhaus still continues to form the indispensable core of the Bauhaus-Archiv collection today.
The Bauhaus-Archiv / Museum für Gestaltung holds the world's largest collection of Bauhaus photos.
Collection focus: the 'classics' ...
On our Vimeo profile we show for the first time four historical films on the Bauhaus, produced by the Humboldt-Film GmbH in 1926-1928.