Final weeks "Open House" 21.03.-29.04.2018
In the Bauhaus-Archiv's empty exhibition galleries freed from all subsequently added architectural elements, you can experience the light-filled original state of this building designed by Walter Gropius and opened in 1979. Through a sound installation by the artists Bill Dietz and Janina Janke, visitors can performatively explore fundamental key texts and social issues examined by Bauhaus architects while contributing to the polyphony of the artwork which can be heard in the exhibition galleries as well as outside the building. Ideas of the historical Bauhaus thus become a source of inspiration for the present. A film as well as an audio guide featuring interviews with people who work at the Bauhaus-Archiv provide information about the approaching move and the institution's prospects for the future. At the same time, members of the Bauhaus Agents programme will use a learning space developed by schoolchildren in cooperation with the artists collective Construct Lab to provide insights into their work. Daily architectural tours round off the programme and are free of charge. With a richly diverse programme of events on 29 April, we will finally say "au revoir" – until we meet again at our temporary venue in the Hardenberg House and in our new building! We will soon provide you with more information and a detailed programme here.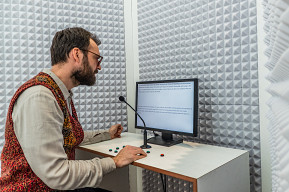 Bill Dietz and Janina Janke's work "Total Architecture" is named after a 1956 text by Walter Gropius; the artwork's point of departure is provided by the archive-and-museum building's present state, freed from all subsequently added architectural elements.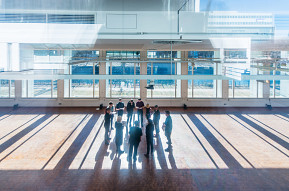 In addition to the sound artwork, the program of events also includes regular architectural tours, a holiday week for children and the monument salon.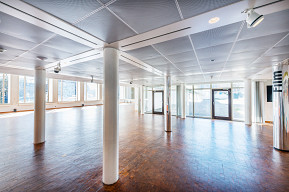 A varied program with concerts, musical performances, poetry slam, breakdancing, yoga, architectural tours, films, spotlights from "bauhaus now", a farewell greeting from the director, Dr. med. Annemarie Jaeggi, the end of the sound installation and a party with DJ Femalemacho awaits you on April 29!