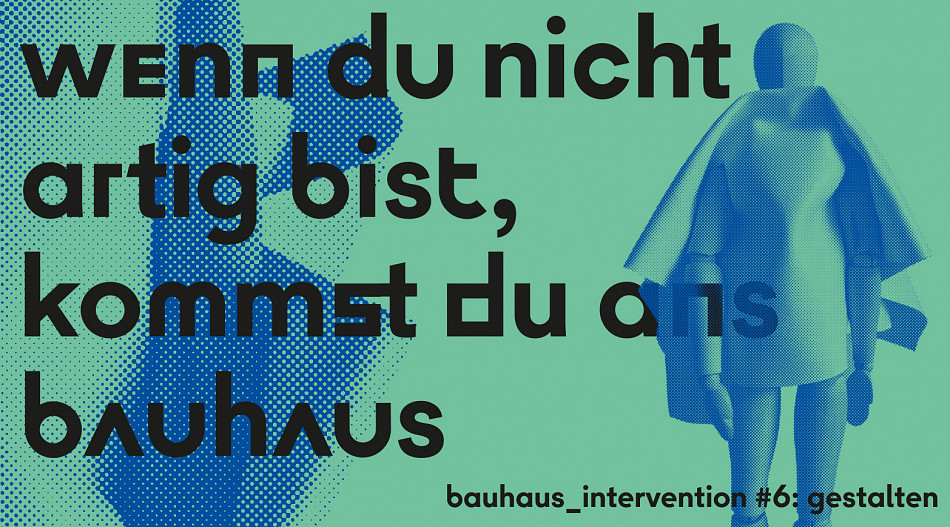 If you're not good, you'll go to the Bauhaus!
11 July - 5 August

This threat incited fashion design students at the University of the Arts (UdK) to reject standardised pattern constructions, preferring instead to experiment with the material and explore its characteristics when wearing it. The designs they came up with feature clear forms and materials which react to temperature, light conditions and moisture.
Based on simple geometric forms, the second-semester students created clothing whose shape can be altered with snaps as desired and which are wearable as modules. Other items change colour at warm and cold temperatures. A leather garment is shaped solely by means of a weaving technique with no seams or stitches. A silhouette was created by translating a geometric surface into 3D space. Marcel Breuer's club chair served as inspiration for a design which merges a piece of furniture with a piece of clothing.

The students present their designs and sketchbooks and show their works in a performative video.

Please touch! Visitors are invited to touch the fabrics, spray them with ice spray and take photos with flash – for only then can you experience their changeable character.


A joint project by the Bauhaus-Archiv / Museum für Gestaltung and the Institute of Experimental Fashion and Textile Design of the Berlin University of the Arts (UdK)