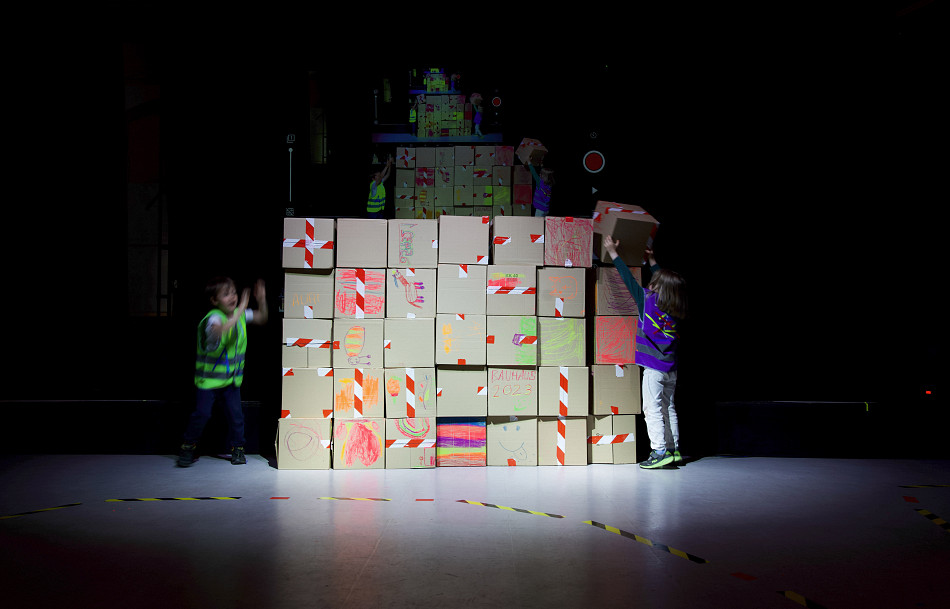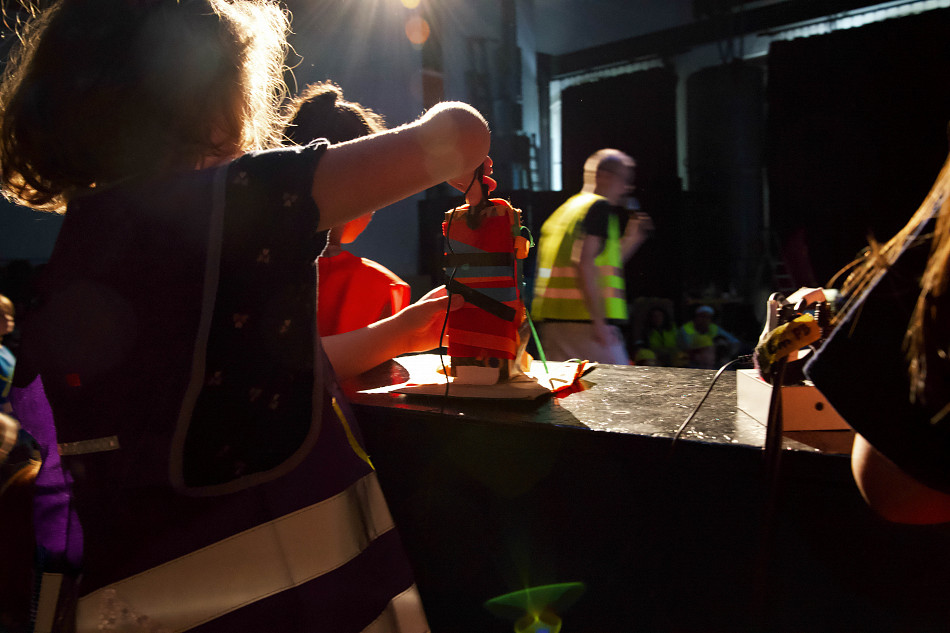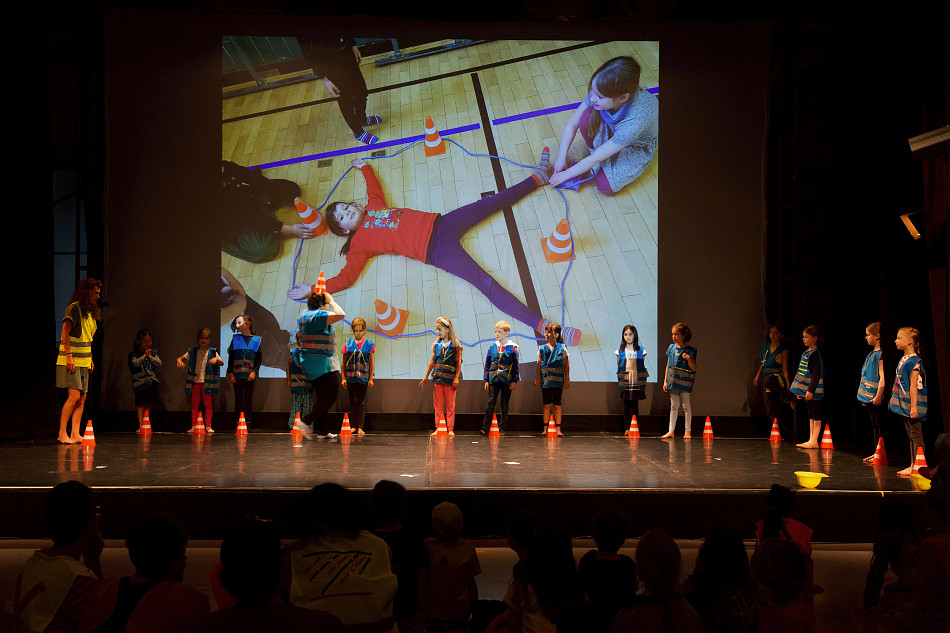 Bauhaus_SpaceLab
The Bauhaus_SpaceLab has been promoting early childhood education and offering learning opportunities in museums since 2009. The goal is to offer this young audience group the chance to experience museums for the first time and introduce them to the ideas and works of the Bauhaus artists. Once a year, preschoolers and primary school children in after-school daycare are invited to participate in projects that explore space, architecture and basic principles of design.

The Bauhaus_SpaceLab is a joint project by the Bauhaus-Archiv / Museum für Gestaltung, the Pestalozzi-Fröbel-Haus and the association Jugend im Museum e. V. It is based on the institutions' shared belief that artistic investigation, experimentation and action are key components for encouraging early childhood cultural education, diverse skills, self-efficacy and social participation.

A look back at 2023

The construction site – Habitats in transformation
Project days at the Pumpe Youth Culture Centre on Lützowstraße

Construction sites are places of urban transformation and metaphors for process and development. A new museum building for the Bauhaus-Archiv / Museum für Gestaltung is currently under construction. Consequently, the construction site is the subject of intensive focus at the Bauhaus-Archiv and is reflected in its pedagogical formats, as well.

As part of the Bauhaus_SpaceLab project, some 60 pre- and elementary school children from four daycare centres operated by the Pestalozzi-Fröbel-Haus participated at this year's Assembly Days. The workshop introduced the children to the topic of construction sites through games and other activities.

During the Assembly Days, the children of the participating facilities designed their own construction vests, painted and decorated crates, and jointly produced a live stop-motion film. They presented their finished products to one another and got to know each other better in joint activities and games.

Outlook for 2024

Next year, the Bauhaus_SpaceLab will explore the theme "SpaceShip Museum".