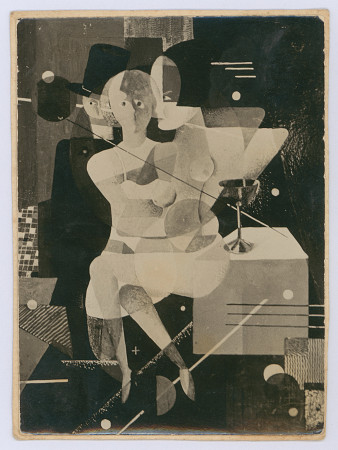 Erich Borchert
Erich Borchert was born in Erfurt and attended the Bauhaus from 1926 to 1930, completing his degree in architecture. He stood out on account of his diverse tasks and activities in the wall-painting workshop, which was headed by Hinnerk Scheper, and his experimental works in the areas of painting and the graphic arts. In his oeuvre, Erich Borchert developed a broad palette of artistic works ranging from his early landscape studies from the area around Erfurt to experimental drawings and commissioned works for the wall-painting workshop at the Bauhaus to watercolours and drawings featuring motifs from his private surroundings and anti-Fascist caricatures.

Like many other artists whose professional pursuit was hindered by the rise of National Socialism in Germany, Borchert set off for the Soviet Union full of enthusiasm. There he was initially welcomed with open arms and received numerous commissions, but he came under increasing pressure under Stalin's regime. He was arrested in 1942 and died in a labour camp in 1944.

The biographies and works of the so-called "lost generation" often fell into complete oblivion. The Bauhaus-Archiv is therefore particularly grateful to the Kolchenko family who has generously donated over 50 photographs of Erich Borchert's lost works.