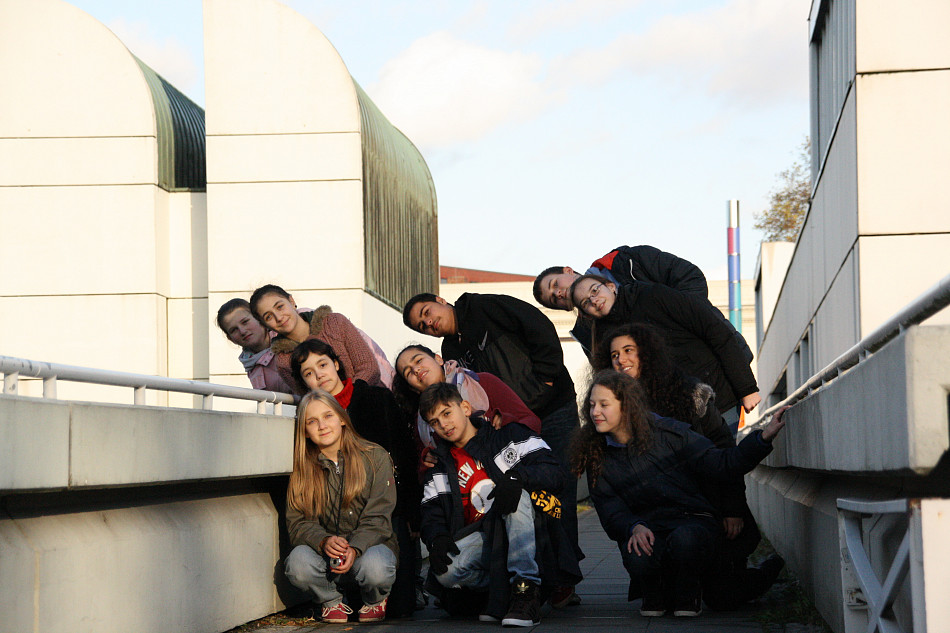 Walter Gropius macht Schule
This project for multiple school ages helps children and young people to perceive the structures of the built and designed environment, recognize its qualities and deficiencies, and relate it to themselves. It promotes a desire and ability to shape the environment oneself.
Walter Gropius, the founder and first director of the Bauhaus, was also concerned at his famous college of architecture and design with active ways of shaping the lived environment. He was the architect both of the Bauhaus-Archiv Berlin itself and also of the Walter Gropius School in Gropiusstadt in Berlin.
The project takes up the topics and principles that were important at the Bauhaus and conveys them to children and young people in four age groups. The functions of specific objects and spaces are analysed and connected to the form they take. In addition, the experimental methods for practical investigation of materials, colour and composition that were taught at the Bauhaus are also used. These make the connections between design planning and implementation recognizable, tangible and usable for the pupils. The social and urban-planning ideas associated with the Bauhaus can be taken up and extended by teachers in subjects such as ethics, history, social studies and politics.

"Walter Gropius macht SCHULE" Flyer in German Download

Concept: Katharina Stahlhoven, architect
Project coordination: Bärbel Mees
Collaborating partner: Walter Gropius School
Sponsored by: Berlin Project Fund for Cultural Education