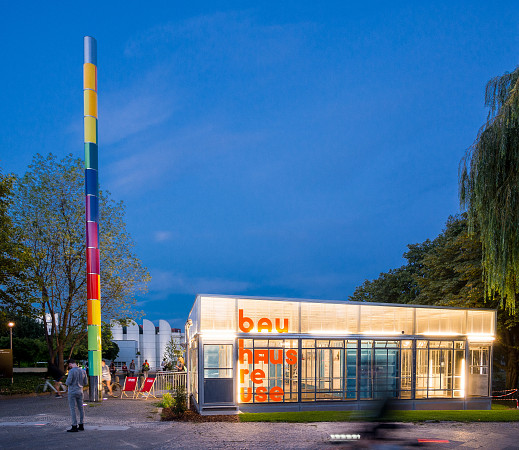 rent bauhaus re use
Guests can enjoy the splendid view of the facade of Walter Gropius's Bauhaus-Archiv and the neighbouring Landwehrkanal.
The building makes it possible to carry out various event formats. We will set up the space according to your wishes. Our bauhaus-café offers catering.
Additional extras: the very pleasant outdoor area featuring the green space along the Landwehrkanal can also be used, tours through the world's largest Bauhaus collection are possible, optimal integration in the public transport network as well as our own car park.
For inquiries regarding rentals, please contact: Ellen Britsch, Tel. 030-254002-75, Mail to.