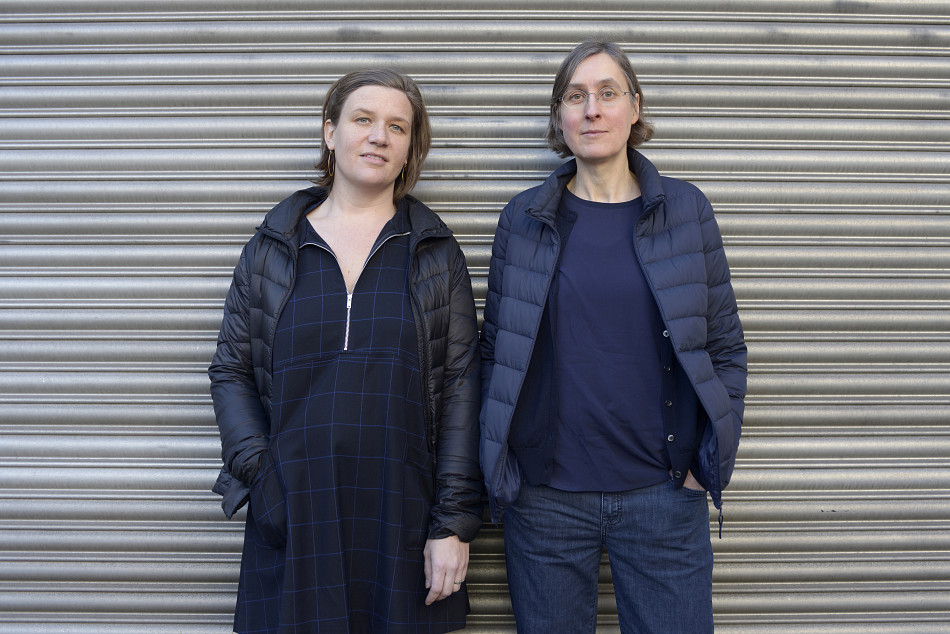 Bauhaus Agents in Berlin
The Bauhaus Agents programme (2016-2020) at the Bauhaus-Archiv / Museum für Gestaltung, Berlin

In 2016, nine Bauhaus Agents in Weimar, Dessau and Berlin began developing new educational formats for the future Bauhaus museums in cooperation with various partners. The two Bauhaus Agents in Berlin worked together with eight schools of varying types, located in six different districts of Berlin. Together they developed participative projects addressing a broad thematic spectrum, e.g. a Bauhaus curriculum for an entire school, a museum guide created by and for students and adolescents, concepts for learning spaces in schools and museums, and spatial and architectural research activities using one's five senses.

In 2018, the Bauhaus Agents and their partner schools worked intensively to prepare the centenary exhibition original bauhaus which opened in September 2019 at the Berlinische Galerie - Museum of Modern Art. A group of committed pupils, the "Young Bauhaus", accompanied the project by curator Nina Wiedemeyer. In the section "Practising the Bauhaus", the pupils in all partner schools studied the works created in the historical Bauhaus preliminary course. The results were incorporated into an obstacle course with digital preliminary course exercises which became a central attraction of the exhibition.

Parallel to the exhibition, the project produced the original bauhaus workbook edited by Nina Wiedemeyer and the Bauhaus Agent Friederike Holländer. A big party for all the Bauhaus Agent partner schools kicked off the multifaceted, educational "original bauhaus" programme which was developed in cooperation with the schools. At the temporary bauhaus-archiv, the pupils were involved in developing the interactive exhibition the bauhaus was a school, featuring preliminary exercises in 14 hands-on activity stations.

Several key questions were consistently addressed throughout the Bauhaus Agents programme in Berlin. For example: How do we get schools and pupils to participate in museum praxis? How can we study and shape (learning) spaces with various artistic methods? How can we use "exercises" and "instructions" as tools for studying a collection? The experiences and knowledge gained from these new formats, media, structures and processes are now being integrated into the educational programmes of the new museum.

Programme websites:
www.bauhaus-machen.de – Exercises and materials
www.bauhaus-agenten.de – Overview of the projects


The Bauhaus Agents in Berlin were:

Anja Edelmann and Friederike Holländer (2016-2018)
Maria Ricci and Friederike Holländer (2018)
Doro Petersen / Tullia Tarsia in Curia and Friederike Holländer (2019)
Tullia Tarsia in Curia and Friederike Holländer (2019-2020)

Programme director in Berlin: Nina Wiedemeyer
Programme coordinator: Silke Feldhoff

The "Bauhaus Agents" programme was initiated and funded by the German Federal Cultural Foundation together with the Bauhaus-Archiv / Museum für Gestaltung Berlin, the Bauhaus Dessau Foundation and the Klassik Stiftung Weimar / Bauhaus Museum Weimar as part of the "100 Years Bauhaus" programme. Programme coordinator: Silke Feldhoff