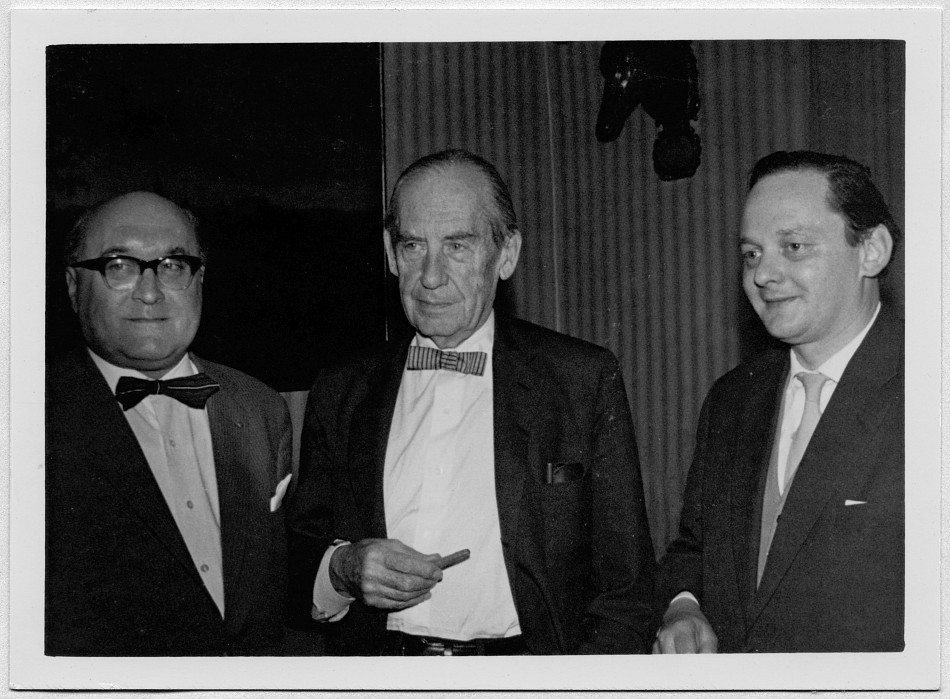 history
Following the closure of the Bauhaus in 1933, its material heritage was scattered all over the world. In 1960, the German art historian Hans Maria Wingler therefore founded the Bauhaus-Archiv with the aim of building up a collection on the subject of the Bauhaus, with the support of Walter Gropius and other former Bauhaus members. The name 'Bauhaus-Archiv' also represented the institution's programme – since establishing a museum, in the sense of preserving something that was closed and complete, was not initially the goal. Instead, the collection was intended to act as a reservoir of ideas for something that would exercise a continuing influence.
In 1961, the Bauhaus-Archiv received its first domicile in the Ernst Ludwig Building on Mathildenhöhe in Darmstadt. Even at that time, the institution organized a large number of exhibitions with accompanying catalogues. In 1968, it made a decisive contribution to the '50 Years of the Bauhaus' exhibition, which was widely noted internationally. The collection had in the meantime expanded so much that planning was started for a separate museum building. Bauhaus founder Walter Gropius provided the designs for the building. However, it was not Darmstadt, but rather the state of Berlin that ultimately proved willing to host the institution and provide a suitable site and financial resources.
In Berlin, the Bauhaus-Archiv initially had its premises in Charlottenburger Schlossstrasse, starting in 1971. In 1976, the foundation stone was laid for its own museum building. Numerous former Bauhaus members from all over the world took part in the ceremony, and the building opened in 1979. The Bauhaus-Archiv – now renamed as Bauhaus-Archiv / Museum für Gestaltung – now had much better facilities for its exhibitions and work. In addition to a permanent exhibition, it presented comprehensive special exhibitions on major artists – such as Wassily Kandinsky, Paul Klee, Johannes Itten, George Muche and Herbert Bayer – and on the architects Walter Gropius, Marcel Breuer, Hannes Meyer, and Ludwig Mies van der Rohe, who taught at the Bauhaus. Specific areas of work at the Bauhaus – such as ceramics, metalworking, photography and advertising – could now be studied and presented in greater detail.
The Bauhaus-Archiv Berlin is now an internationally recognized museum. Its reputation has been achieved not only through numerous guest exhibitions but also those held under its own roof. In addition to historical topics associated with the Bauhaus, the Bauhaus-Archiv / Museum für Gestaltung is also increasingly turning its attention to current issues in contemporary architecture and design.
On the occasion of the 100th anniversary of the founding of the Bauhaus, the museum building of the Bauhaus-Archiv will be renovated in the following years and supplemented by a new building. While construction work is in progress, we welcome visitors at the temporary bauhaus-archiv in Berlin's Charlottenburg district.