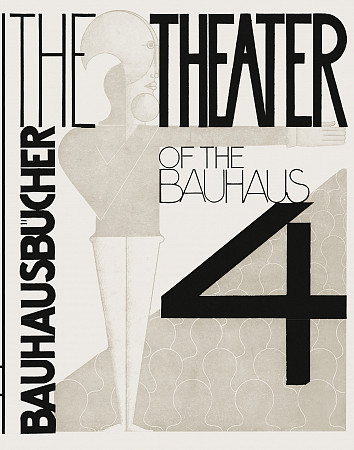 Bauhausbücher 4
Spatial dance, gestural dance, rod dance, Triadic Ballet: Oskar Schlemmer developed his costumed, masked dancer into an "art figure" synthesizing dance, masquerade, and music. The fourth volume of the Bauhausbücher presents the main characteristics of the Bauhaus concept of the stage.

The Bauhaus stage is that of the Weimar period, essentially shaped by Oskar Schlemmer, who had taken over the stage department in 1923. László Moholy-Nagy, who was appointed to the Bauhaus the same year, took an interest in abstract kinetic and luminary phenomena which he examines in his essay "Theatre, Circus, Variété." Farkas Molnár focused for his part on stage architecture, which he discusses in detail in this volume.

Facsimile edition edited by Lars Müller in collaboration with Bauhaus-Archiv / Museum für Gestaltung

90 pages, 58 illustrations
hardback
2020, English

Available to order from the publishers' website.