Where to begin?
In preparation for the future education programme at the Bauhaus-Archiv / Museum für Gestaltung, we have been methodically reviewing our collection since 2018 with a focus on Bauhaus exercises and class assignments. We began with the preliminary course, which all Bauhaus students were required to complete, and which served as the basis for their future training, as well as courses in architecture. "Design a cube-shaped house", "Start class with a handstand" and "Live in an experimental house for a summer" were the names of several historic exercises from the collection.

For our project Where to begin?, we are collecting contemporary exercises, introductory warm-ups for one's first encounter with art, architecture and design. We are interested in what exercises from long ago are still being used today, and where. Which assignments resemble the historic Bauhaus exercises? What themes, methods and approaches are new, and which ones are timeless?

Where do you begin? What is your introductory exercise? What initial task would you assign workshop participants, pupils and students? How do you guide them through it? What is the scope? What material do you provide? What questions do you ask?
Or: What design exercise from your own studies/professional training is still relevant for students today?

Send us your initial exercise in one sentence!
Project manager: Friederike Holländer, Education, f.hollaender[a]bauhaus.de.

All submitted proposals will be transcribed onto giant Post-It notes by the illustrator Doro Petersen and displayed at the temporary bauhaus-archiv from 21 August to 30 October 2021 as part of the exhibition Learning Bauhaus.

All contributors will be mentioned by name. Please tell us the place (where you taught or completed the exercise) and date (when you taught/completed the exercise for the first time).

We look forward to receiving your submission!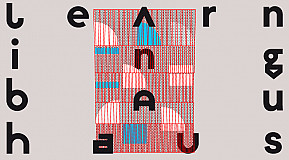 Practice, Research and Experimentation at the future Bauhaus-Archiv / Museum für Gestaltung
21.08.-27.11.2021