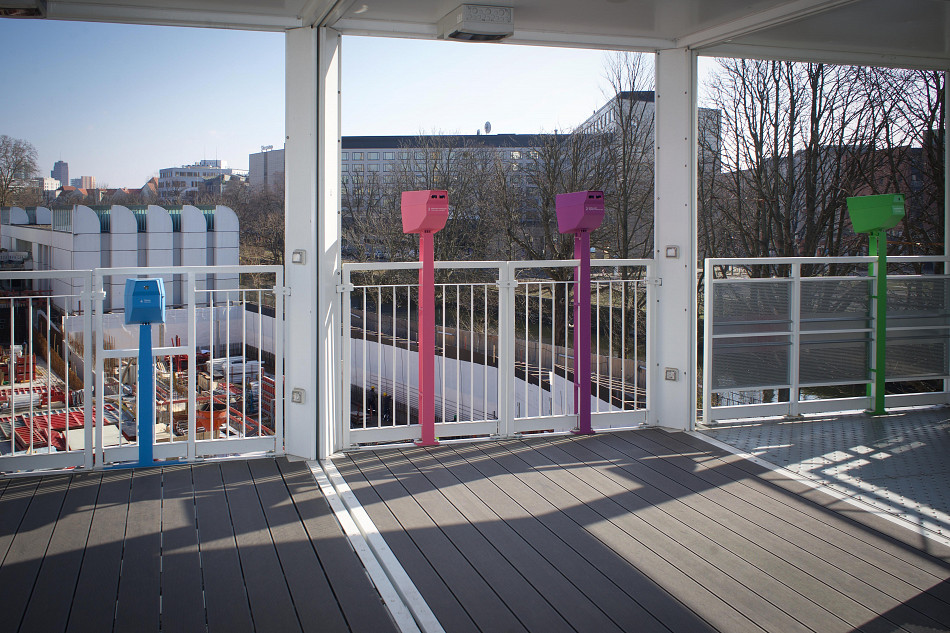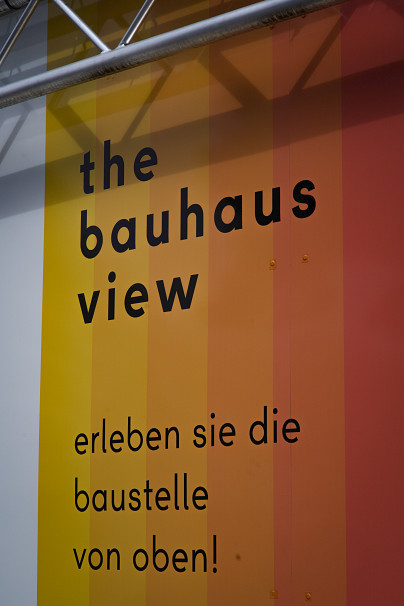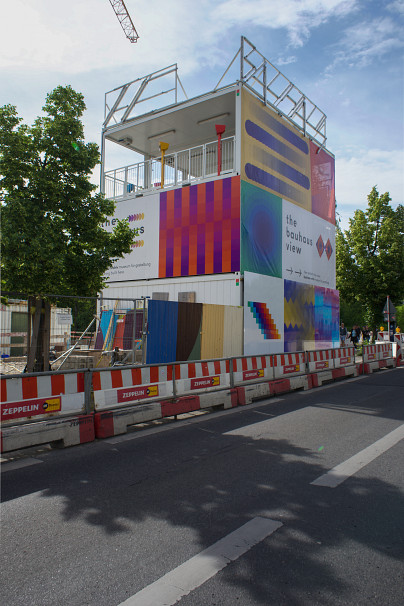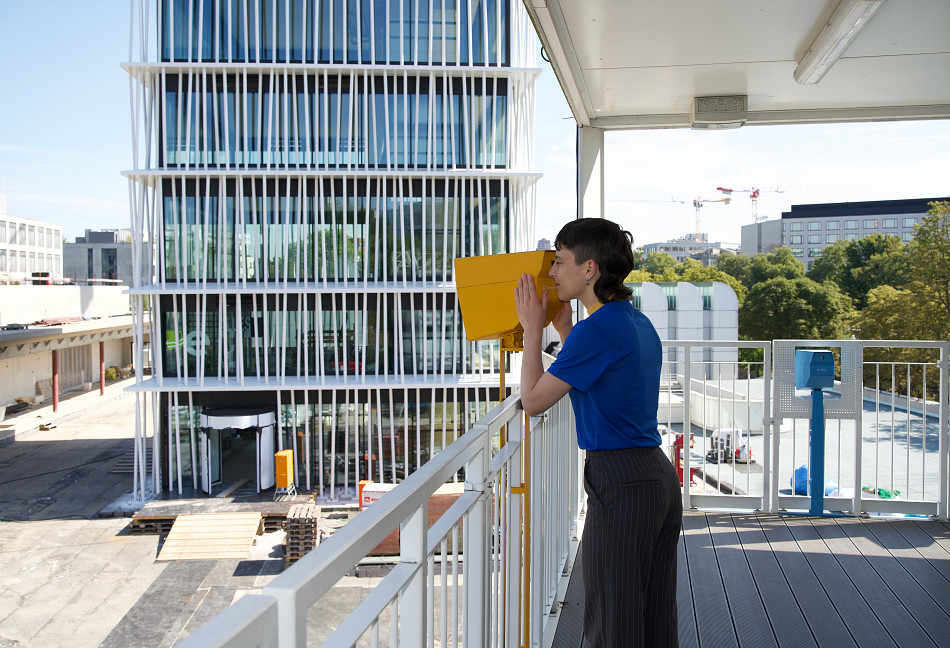 the bauhaus view
Starting 23 June 2022, the bauhaus view, a new two-storey info centre overlooking the building site at the Klingelhöferstraße, invites the public to learn more about the future Bauhaus-Archiv / Museum für Gestaltung and the new museum annex by Staab Architekten. Visitors can follow the construction progress live from the rooftop terrace. The first floor contains facts, figures and additional background information. An architectural model of the new museum annex reveals what the Bauhaus-Archiv / Museum für Gestaltung will look like when it reopens in 2025.
the bauhaus view is also the starting point of the bauhaus_walk: a tour that guides visitors from the construction site to the temporary bauhaus-archiv, the interim venue in Charlottenburg. In the accompanying fold-out map, visitors will find anecdotes and ideas for activities related to modern architecture located along the way – from Ludwig Leo's pink circulation tank to the traffic island at Ernst-Reuter-Platz. Photo enthusiasts who want to express their creativity can experiment with Instagram filters especially designed for these locations.

The fold-out map is currently being revised and will soon be available again at both locations.

Read an interview with Franz and Johannes Siebler, the designers of the first floor and the bauhaus walk on bauhaus stories, the online magazine by bauhaus.de.
The viewer on the rooftop terrace were craeted in cooperation with ART+COM Studios, the neon signs at the facade are a work by Jan Körbes for REFUNC .

the bauhaus view
Klingelhöferstraße 14
10785 Berlin

daily, 10 a.m.–6 p.m.
Free admission