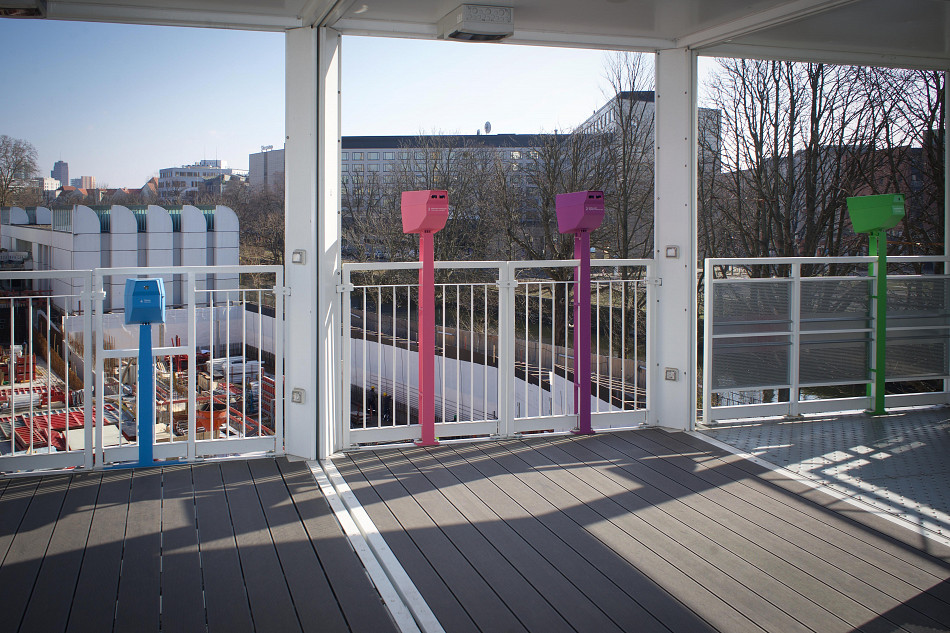 the bauhaus view – the construction site info centre at the Bauhaus-Archiv
The first floor of the construction site info center offers background information about the museum's new annex and the ongoing renovation of the existing building. Enjoy a view over the continously changing construction site from the rooftop terrace, or get a glimpse on the future location of the different buildings while looking through one of the veiwers. Moreover, the bauhaus view is the starting point of the bauhaus_walk: On this short walk to the temporary bauhaus-archiv at the Knesebeckstraße you can spot gems of modern architecture.

The self-exploration guide for the bauhaus_walk is currently being revised and will soon be available again at both locations.

the bauhaus view
Klingelhöferstraße 14
10785 Berlin

daily, 10–18 Uhr
free admission