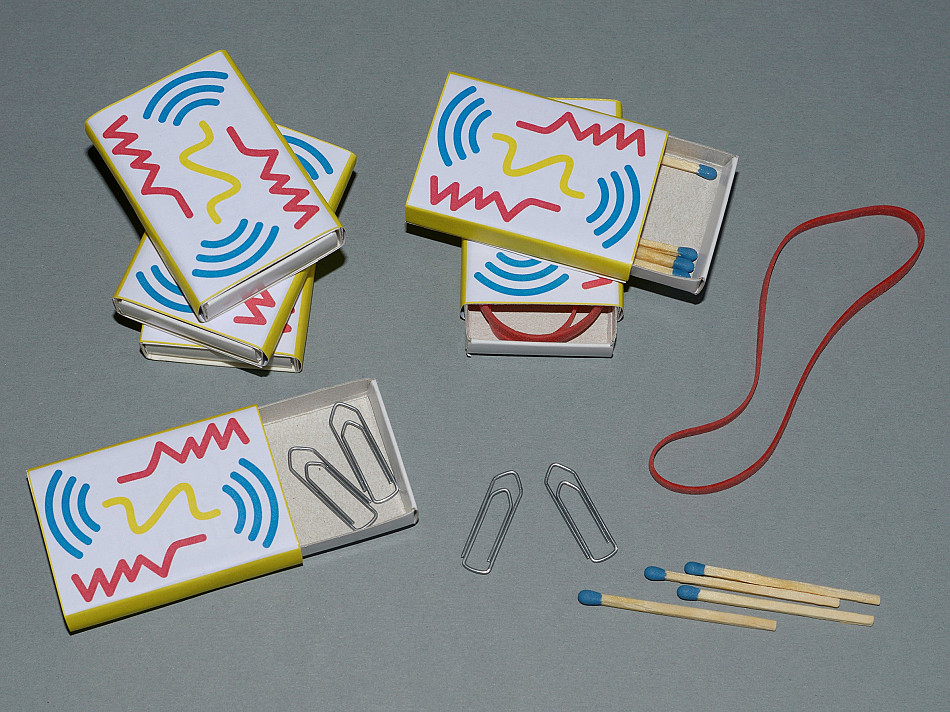 bauhaus_worksheet #14: Sound memory
In the Bauhaus preliminary course, students trained their senses with various exercises. With our sound memory game – played with matchboxes instead of cards – you can arrange sounds in different order and train your sense of hearing. Depending on the clinking, clacking objects inside, each matchbox will produce its own distinctive sound. How good is your sound memory?

Download the bauhaus_worksheet #14


You need:

– at least one player
– at least 12 matchboxes of similar size
– different sounding objects to be placed inside each pair of boxes (e.g. paper clips, rice, dried beans, coins, paper balls ...)
- printed sleeves
- scissors and glue

Instructions

Print at least two copies of the bauhaus_worksheet and cut out the sleeves.

Glue the sleeves around the matchboxes so that they all look alike.

Now create sound pairs; fill each pair of matchboxes with the same objects.
Tip: the number of objects in a matchbox will change the sound.

Mix the boxes and arrange them in front of you.

Done! Now you can play your own sound memory.

Rules

Choose a matchbox, shake it and listen to the sound it makes. Pick a second box and listen again. Make sure everyone can hear the sound. Place the boxes back in their original position. Everyone should try to remember which boxes make which sounds. Each player now gets a chance to pick two boxes, shake and listen. Whoever recognises a sound first can check whether they heard it correctly, and if so, keep the pair of boxes. The winner is the one who has collected the most pairs of boxes in the end.


Concept: Doro Petersen, Julia Marquardt