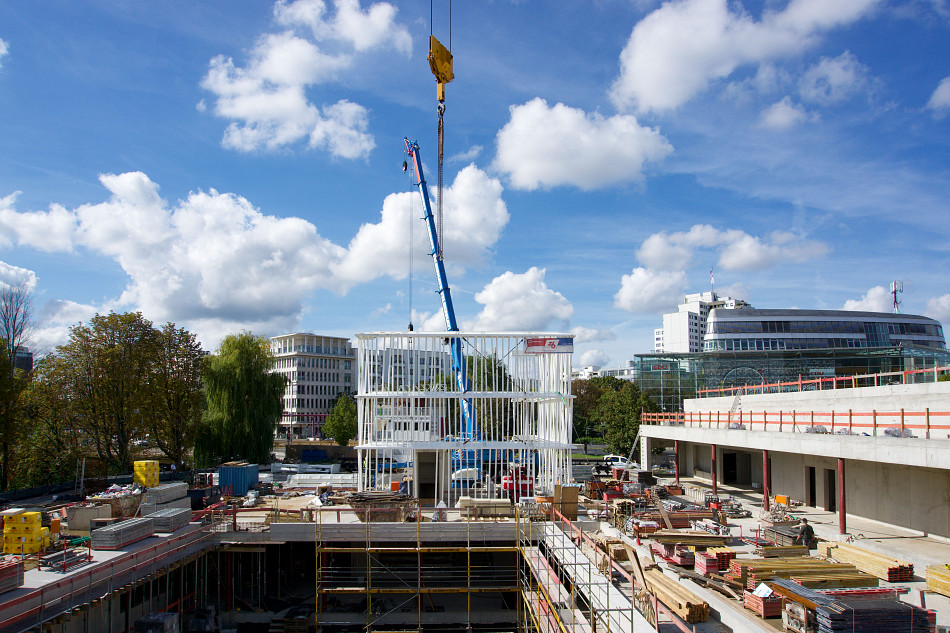 bauhaus_tours
A new Bauhaus-Archiv i s being built – be part of it on our tour "IN PROGRESS: A new house for the Bauhaus". The museum's building next to the Landwehrkanal with its characteristic shed roofs has been planned by Bauhaus director Walter Gropius and been used for four decades as museum and archive. The Berlin-based architectural firm Staab Architekten won the competition for the museum annex and is currently realizing its exciting design: the prominent tower mainly consisting of glass, generous subterranean exhibition areas and an interior court will connect the new building with the existing one. How can architects build a contemporary Bauhaus museum and pay tribute to the design school's legacy? The tour will take you to the construction site where visitors can follow the progress from the rooftop terrace of our info center the bauhaus view. There, expert guides will provide you with information and insights about the building project and the museum's future architecture.

The German tour takes place every two weeks on Sundays from 11 am (75 min.). Each first Sunday of the month, a tour in English will start at 12.30 pm.

For more information and booking, please contact the tour provider TICKET B – Experience architecture.