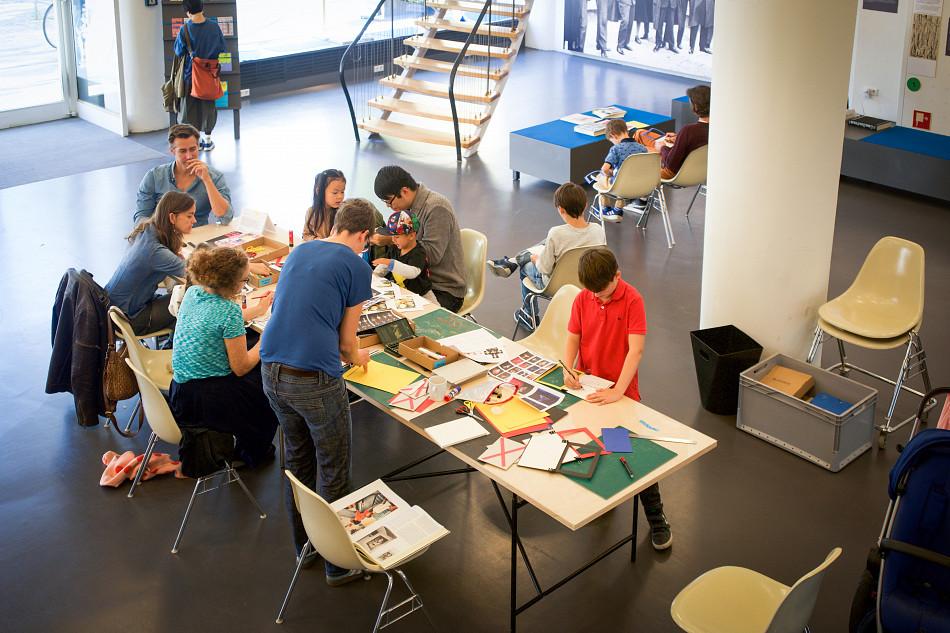 bauhaus_lab
Colourful spinning tops, Bauhaus jigsaw puzzles and composition exercises inspired by Paul Klee – young and old are invited to "drop in" at the bauhaus_lab to design, create and discover.

At the temporary bauhaus-archiv, Knesebeckstrasse 1-2, Berlin-Charlottenburg.

Suitable for adults and children 6 years and up.
Participation free of charge. Limited number of participants. Please register at welcome@bauhaus.de.

Due to the current developments regarding the coronavirus, all bauhaus_lab dates at the temporary are cancelled until further notice.

Get creative at home with our bauhaus_worksheets. Dates for upcoming online workshops will be posted on this website and in our newsletter.