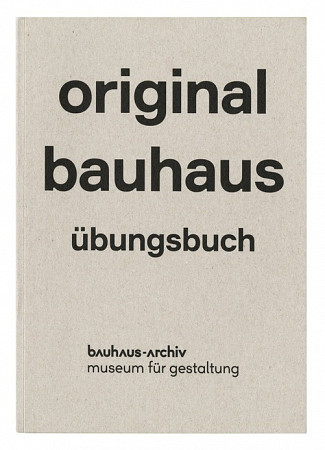 original bauhaus workbook
The preliminary course was one of the most influential innovations in Bauhaus pedagogy. Material studies or paper folding are still part of art education today. The original bauhaus workbook assembles 50 exercises from the courses of Johannes Itten, László Moholy-Nagy and Josef Albers, whose goal was to develop the individual abilities of each student. Most of the instructions and tasks – from breath shorthand to material studies to tactile tables – were reconstructed from the extensive collection of the Bauhaus-Archiv / Museum für Gestaltung Berlin. The exercises are supplemented by the anecdotes of former Bauhaus students and teachers, and comments by experts in the fields of teaching, research and practical application.

Ed. by Friederike Holländer and Nina Wiedemeyer for the Bauhaus-Archiv / Museum für Gestaltung, Prestel Verlag, 160 pages, English, 29 EUR


Available at bookstores.