Visitor information
The temporary bauhaus-archiv has reopened to the public. No registration is needed for individual visitors. If you would like to visit us as a group, please register at welcome@bauhaus.de.


the temporary bauhaus-archiv / museum für gestaltung
Knesebeckstraße 1-2
10623 Berlin-Charlottenburg
U Ernst-Reuter-Platz

Mon–Sat, 10 a.m. – 6 p.m.
Sundays and public holidays: closed
Free admission


The Bauhaus-Archiv / Museum für Gestaltung is currently undergoing renovation and will receive a new museum building. We regret that while construction work is in progress, our museum, archive and reference library are closed. Our archive's holdings are not accessible at our interim location.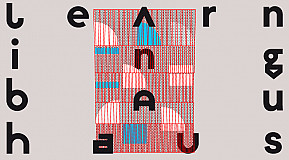 Practice, Research and Experimentation at the future Bauhaus-Archiv / Museum für Gestaltung
21.08.-27.11.2021